Your browser is outdated!
To ensure you have the best experience and security possible, update your browser. Update now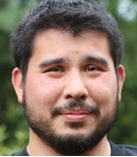 About Me
A highly motivated full-stack Software Engineer/Architect with over 15 years of experience, architecting and developing both internal systems and commercial products.

My experience includes full-stack development, Cloud/Cloud Native on Azure/AWS, Containerization, SharePoint 2010/2013/2016 based internal and external portals, service-oriented applications (SOA), REST-based web services and Microservice based architectures on Windows and Linux platforms.

I have an in-depth knowledge of dotnet core, C#, ASP.NET and MVC as well as a passion for the latest trends in technologies including TypeScript, NodeJS, React, webpack and similar technologies. I'm very passionate about the DevOps experience and reach for CI/CD tools and automated processes. Hobby level interests in IoT and UAVs. Contributor and maintainer of open source projects.
September 2018 to September 2020
Validation Number XZ86S352KMQ1QYSH
Utah State University
1996 to 2002
Recognized architect and developer of full-stack, innovative solutions utilizing the latest industry thinking to provide customer value.

Supporter of agile and test-driven methodologies and implementing DevOps.

Embraces all platforms, Windows, Linux, macOS, containerized solutions, automation.
Azure - Including Search, DB, Blob Storage, Functions, Cognitive, BI

AWS - including EC2, S3 and Lambda

GCP - Including Functions, CE, Vision APIs

Self-Hosted VPCs on Digital Ocean
In-depth knowledge of .NET/Core including C#, ASP.NET, WebAPI; Known as a mentor of .NET technologies.

Microsoft dotnet core, aspdotnet core, .NET Full Framework,

WebAPI, MVC, WPF, WCF, WF, Linq

Visual Studio Team Suite (VSTS), Appveyor, TravisCI, Coveralls
Passionate about JavaScript-based frameworks and stacks.

Full Stack NodeJS and other JavaScript technologies (ChakraCore)

TypeScript, React, AngularJS 1.x, 2.x, Webpack, NodeJS
Highly experienced SharePoint architect/developer with experience in the full stack - from planning and architecture to administration, custom service applications, on-prem and cloud solutions. SharePoint 2010-2019. On-Prem Farm Solutions, Addins to SPFx
SQL Server 2008-2016, Oracle

NoSQL - Blob Storage, RavenDB, RethinkDB, Cosmos, Lucene, ElasticSearch

Visual Studio, Visual Studio Code, Adobe Creative Suite, Power BI

Cordova/PhoneGap/React Native/Xamarin/Mono